2014- Termitayo (Tayo) Ajayi, PhD Candidate, Computational & Applied Mathematics, temitayo.ajayi@rice.edu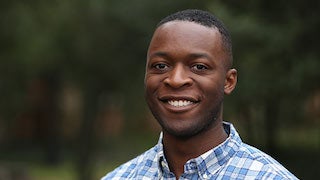 I am in my fifth year in the Computational and Applied Mathematics PhD program at Rice. My research focuses primarily on integer programming and operations research. Along with an interest in theoretical topics in optimization, I also look for applications in health care. Currently, these applications are in cancer treatment decision-making. I have grown with the Rice community by previously serving as the department representative in the Graduate Student Association, and I continue to serve as a member of the Student Health Insurance Committee.
2015- Chelsea Clark, PhD Candidate, Chemical Engineering, chelsea.a.clark@rice.edu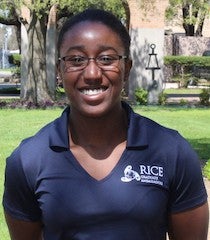 Chelsea Clark is currently a 5th-year Ph.D. student under the supervision Prof. Michael Wong. She received her B.S. in Chemical Engineering from The University of Texas at Austin in 2015. Her Ph.D. work is focused on the synthesis of noble metal nanoparticles and metal-organic framework materials primarily for applications in water treatment.
 
2016- Kaitlyn Lovato, PhD Candidate & NSF Graduate Research Fellow, Chemistry, kal5@rice.edu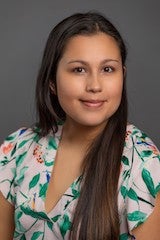 Kaitlyn Lovato is a doctoral student in the Chemistry Department at Rice University and has been in Dr. László Kürti's laboratory since July 2016. Her research focuses on developing novel reaction methodologies that expand the toolbox of organic chemists and facilitate the synthesis of biologically active compounds. Since 2017, Kaitlyn has been a National Science Foundation Graduate Research Fellow.  She is the co-founder and activities director of Fun with Chemistry, an outreach program that ignites local students' interest in science via hands-on demonstration shows. Kaitlyn received her B.S. in chemistry at Loyola University Chicago in 2016 and is originally from Albuquerque, New Mexico.   
2016- Joshua Bluford, PhD Student, biochemistry and Cell Biology, Jordan.t.bluford@rice.edu
2016- Esmeralda Sanchez Salazar, PhD Candidate, Sociology, esmeralda.salazar@rice.edu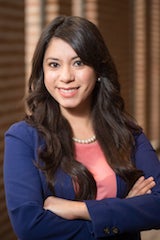 Esmeralda Sanchez Salazar is a Ph.D. candidate in the Department of Sociology at Rice University. At Rice, Esmeralda serves as a doctoral research assistant with the Houston Education Research Consortium (HERC) and a graduate fellow of the Religion and Public Life Program (RPLP). Her primary research explores the intersection of religion, education and civic engagement for Latinos. She has published in academic journals such as Sociology of Religion and Socius. Her most publication, "Challenging Evolution: Race, Religion and Attitudes Toward Teaching Creationism" explores racial and ethnic differences in support for teaching creationism in public schools. Previously, Esmeralda served as deputy director of the Faith and Education Coalition for the National Hispanic Christian Leadership Conference (NHCLC). A daughter of Mexican and Central American immigrants, Esmeralda is a first-generation college graduate. Esmeralda has a master's degree from the University of Texas at Dallas and a bachelor's from Southern Methodist University.
2017- Iyabo Lawal, PhD Candidate, Mechanical Engineering, iyabo@rice.edu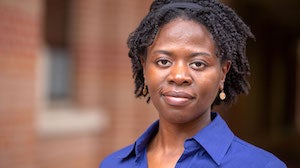 Iyabo Lawal is a PhD candidate at Rice University in Houston, TX where she is part of the Tribomechadynamics group in Mechanical Engineering that looks at the integration of tribology, contact mechanics, and structural dynamics.  Her research focus is to understand how surface topology changes, caused by friction and wear, at a material scale evolve to affect the dynamic performance of a structure.  She has an MS in Sustainable Design from Carnegie Mellon University and an MS in Mechanical Engineering from Texas A&M University as well as industry experience in the testing and integration of measurement systems. She was recently named as Future Faculty Fellow at Rice University.
2017- Vanessa Espinoza, PhD, Chemistry, vbe1@rice.edu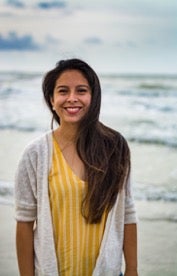 My name is Vanessa Espinoza and I am a third year graduate student in the Chemistry PhD program. I am a member of the Weisman lab where we focus on studying properties of Single-Wall Carbon Nanotubes (SWCNTs).  More specifically, I have spent my time in the group learning how to physically separate different nanotube species, so that I can study their interesting fluorescence properties.  I am originally from San Antonio, Texas and received my Bachelors of Science in Chemistry and Physics at Texas Lutheran University. I am a first-generation student and after completing my graduate degree I hope to become a professor at a primary undergraduate university. In my free time I like to play soccer and volleyball with my fiancée and take our dog to the park. At Rice I really hope to get involved in mentoring programs and other outreach opportunities. 
2017- Sergio Barrios, PHD Candidate, Bioengineering, sergio.barrios@rice.edu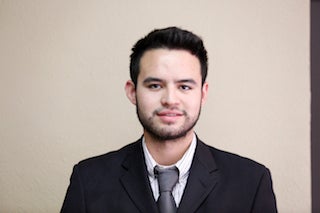 I am originally from El Paso ,TX where I obtained my B.S. in Biochemistry from the University of Texas at El Paso. I am currently a second-year graduate student in the Rice Bioengineering Ph.D. program. I am looking forward to making new connections to boost my career and get to know the Rice community.  
2017- Sonia Del Hierro, PhD Student, English, sonia.m.del.hierro@rice.edu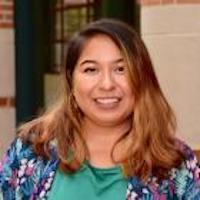 Sonia Del Hierro in her third year in the English Doctoral program at Rice University. She earned a BA from McMurry University and an MA from Iowa State University. Her research interests include: Chicanx/Latinx literatures and feminist theories; material culture, performance theory, and 20th/21st Century American Literatures.
2017- Nick Jean-Louis, PhD Student, Mechanical Engineering, nick.jean-louis@rice.edu
2017- Danni Perdue, PhD Student, Mechanical Engineering, dmp6@rice.edu
2018- Joshua Moore, PhD Student, Biochemistry & Cell Biology, jam25@rice.edu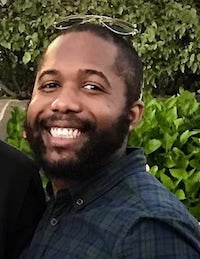 Joshua is a 2nd-year graduate student in the Biochemistry and Cell Biology Program. His research focus is to elucidate the role of BMP signaling on the establishment and maintenance of the enteric nervous system of the gastrointestinal tract.  In his downtime, he enjoys photography, baking, and playing video games. His future goals are to run a research lab, teach, and help strengthen the network of black graduate, undergraduate, and pre-college communities.
2018- Dreycey Albin, PhD Student, Systems/Synthetic/Physical Biology, da39@rice.edu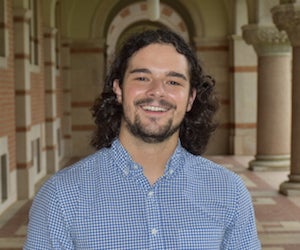 I am a second year PhD student in the Systems, Synthetic, and Physical Biology (SSPB) Program. I work in the Treangen lab, which uses a combination of different computational approaches to elucidate the answers to challenging questions in metagenomics. Beyond scientific interests, I enjoy spending my time running, self-learning, and hanging out with friends. I also enjoy the aspects involved in leadership development, so you may find me taking full advantage of the different opportunities offered by the Rice Doer institute. 
2018- Alan Cabrera, PhD student, Bioengineering, ac125@rice.edu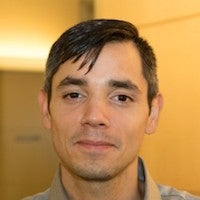 Alan Cabrera is a 2nd year PhD student in the Bioengineering department. He works on Epigenetic engineering in the lab of Dr. Isaac Hilton. He is from Washington State and graduated with his BS in Bioengineering from the University of Washington in 2018. He is a competitive cyclist and raced for Rice University this last year.
2019- Sean Farrel, PhD Student, Electrical & Computer Engineering, smf5@rice.edu
When I am not studying, I enjoy playing tennis, working on cars, and running half marathons. As an Eagle Scout, I also love the outdoors and activities such as camping, hiking, and fly-fishing.Some of my personal hobbies include tinkering with electronics such as phones and computers. At Rice, I am currently in the Electrical and Computer Engineering PhD program. Some of my research interests are designing and implementing novel signal processing algorithms specifically related to computational imaging and machine learning.
2019- Marina Hawkins, PhD Student, Ecology & Evolutionary Biology, meh18@rice.edu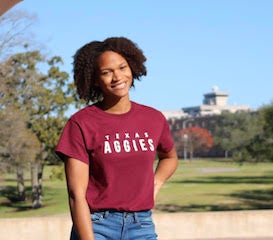 My name is Marina Hutchins, I am currently a first year graduate student in the Ecology & Evolutionary Biology department. I earned my bachelor's degree in Biology with a minor in Genetics from Texas A&M University in 2018. During my time as an undergraduate at A&M, I conducted research focusing on male-male aggression in swordtail fish. At Rice, I'm entering into Dr. Julia Saltz's lab with an interest in continuing my work in aggression. Specifically, I am interested in studying the effects of aggression outside of the dyad, and framing it in a larger, social/group context. When not researching, I enjoy spending my time playing basketball and can almost always be found up at the Rec after a long day of work.
2019- Cassandra Phemitzy, PhD Student, Psychology, cp38@rice.edu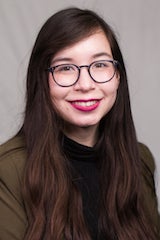 I am a first-year Ph.D. student in the Industrial-Organizational Psychology program. I graduated from the University of Houston in 2018 with a B.S. in Psychology and minors in both Women's Studies and Human Development and Family Studies. I currently study barriers during career pursuit, workplace resilience, and discrimation. In my free time I enjoy nature, museums, and spending time with friends and family.
2019- Tarence Rice, PhD Student, Electrical & Computer Engineering, tmr7@rice.edu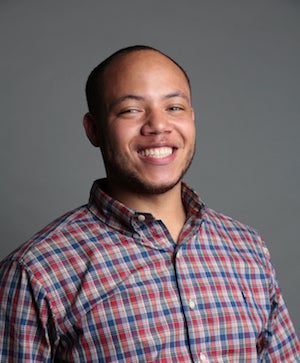 Tarence Rice is a first-year Ph.D. student studying electrical and computer engineering at Rice University. He finished his bachelor's degree at Tennessee State University (TSU) in electrical engineering with a concentration in computer engineering. At TSU he has been an avid student leader. He was a member of many organizations IEEE, NSBE, and a member/founder of the Tennessee State University Michigan Club. Through undergrad, Tarence was a recipient of the DHS SLA Research Program at TSU where he applied technics used for data analytics. Tarence has had the opportunity to take part in three study abroad opportunities, traveling to Colombia, Turkey, and Trinidad and Tobago. Over the summers Tarence has worked for DTE Energy, Eaton Corporation, Lockheed Martin Space Systems, Texas Instruments and Intel giving him a wide array of engineering experience. Going forward Tarence is looking to advance his technical thinking and research methodology under the direction of Edward Knightly and his autonomous, sensing and tetherless networked group.
2019- Liliana Mojica, Professional Master, BioSciences-Environmental Analysis, lvm2@rice.edu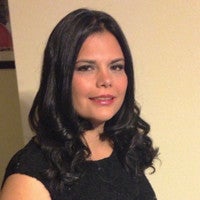 Lilian Mojica graduated from Pontificia Javeriana University, Bogotá-Colombia, with a bachelor's degree in industrial microbiology. Additionally, she holds a master's degree in environmental Studies from Lamar University, Beaumont, Texas. During her Undergraduate studies, she Investigated the Antagonistic effect between Lactic acid bacteria and Salmonella enteritis. Further research work was carried on these isolated bacteria to create and commercialized a new probiotic product to prevent hazardous growth of salmonellosis.  She wanted to implement biotechnology in the environmental field, so she directed a project on the isolation, identification and growth Azotobacter sp. For the production of bio-fertilizers from pilot scale to full scale, the product is still use for soil recovery and to improve the production of organic food in some areas of her Country.  After her Master of Science in environmental Studies she worked as a laboratory supervisor for an a environmental company,  determined and reported if drinking water samples meet TCEQ & EPA-Safe drinking water act (SDWA) Standards, also performed the Total characteristics leachate procedure (TCLP) to assure not toxic or hazardous substances were present before disposal at a land fill or beneficial land farms (BLF). After a career brake, she enrolled in the professional master's program in Environmental Analysis at Rice University to broaden her environmental knowledge; she wants to pursue a career in environmental compliance and permitting.
2019- Julio Enriquez, Professional Master Program, Earth Science, jce8@rice.edu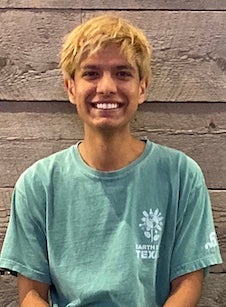 I'm Julio Enriquez. Currently, I am a candidate for the Class of 2021 Professional Science Master's in Subsurface Geosciences at Rice University. I plan to communicate the knowledge from coursework and experience to real-world solutions in for and the next generation of energy industries. As an undergraduate at the University of Houston-Downtown, I obtained dual degrees in philosophy and geosciences where I've learned the value of helping others achieve their goals in education. In my spare time, I like to run, which is a useful hobby for encouraging daily reflections and listening to music.