It was the best online camp I have ever taken.- B.L. Desoto ISD
---
2020-2021
Coming soon!
---
Tapia Online Camps: STEM Challenge: Build a Heatsink
Incorporate Mathematics, Physics, Computer Engineering, Mechanical Engineering
Become a computer engineer for a week! A heatsink is a device that transfers heat away from the processor in a computer as fast as possible. Without it, your computer could overheat.
Design your own heat sink
Experience STEM topics
Develop communication skills
Interact with STEM professionals and college students.
---
• For rising 8th-12th graders interested in STEM.
• 8 students with 2 instructors ratio
• Specific topics covered: surface area, heat transfer, conductivity, Newton's Law of Cooling, Engineering design cycle.
---
The Student Online Camp consists of:
• 2 hour daily Zoom session
• Monday-Friday
• Approximately 2 hours of offline work on Monday-Thursday.
• Each Zoom session will have two instructors at all times.
• Students will be mailed a materials kit for the STEM challenge.
You will receive your materials kit the week before your session.
---
Materials:
You will need:
Internet Connection
Zoom software (Free)
Pencils and paper
Standard Kitchen Freezer
A Towel
Scissors
Materials Kit (Will be mailed to you):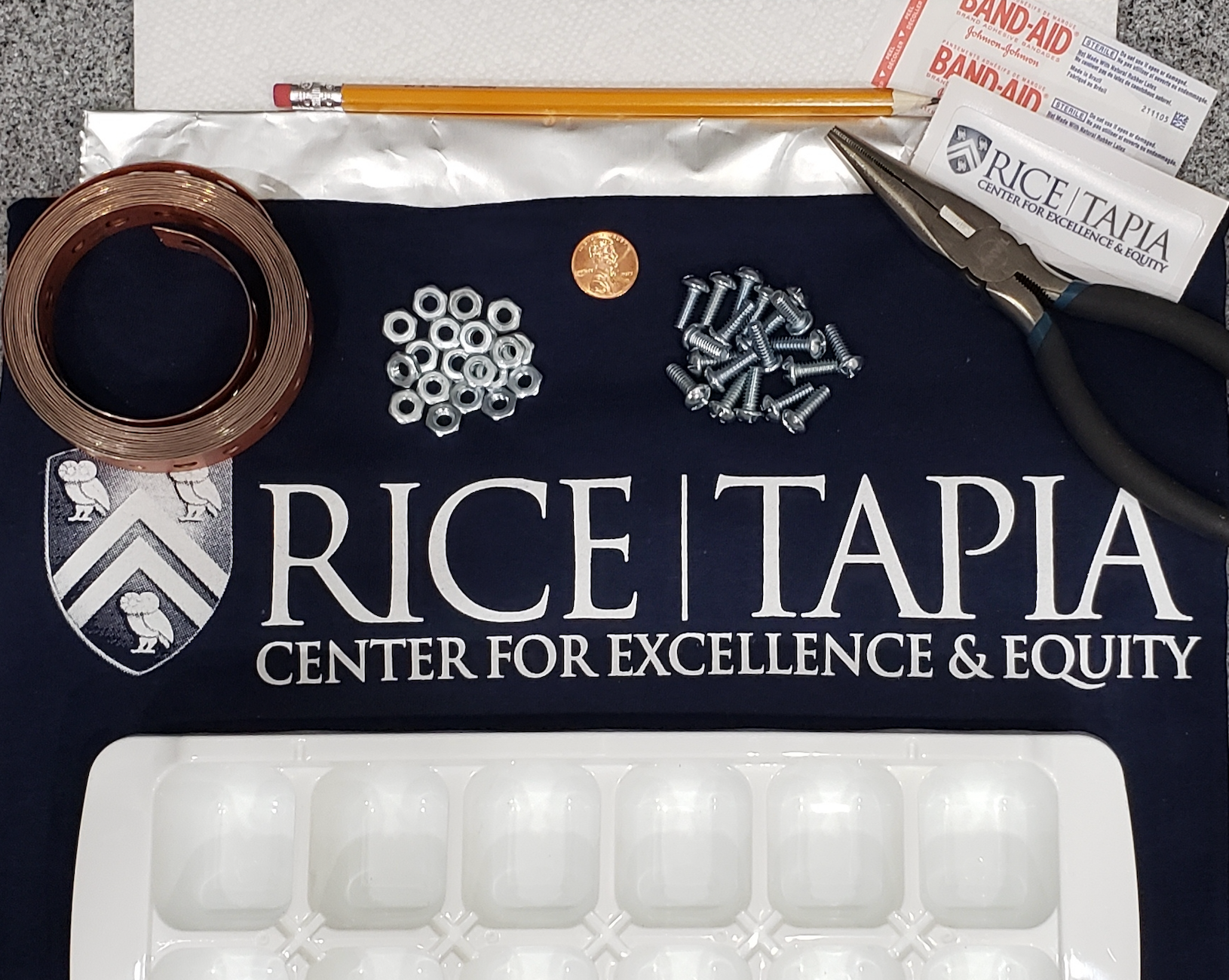 3/4 in. x 10 ft. 24 Gauge Copper Hanger Strap
Pliers
Aluminum Foil
Machine Nuts & Screws
Ice Cube Tray
A Penny
Band- aid (just in case)
Paper Towel
Camp T-shirt
Recommendation/Optional Items:
Work gloves
---
Enter coupon code SIBLINGS for a 10% Discount
Registration Deadline: 2 weeks before you choose to attend.
To register via Credit Card, Click on the time and session date.
To register via Purchase Order, and for school district pricing: Click Here to request an invoice
Contact us TODAY before your session is sold out!
---
Virtual Program Sample Schedule
| | Monday | Tuesday | Wednesday | Thursday | Friday |
| --- | --- | --- | --- | --- | --- |
| 1st Hour | Opening STEM Activity | STEM Challenge- First Try | Project Discussion | STEM Challenge- Final Try | Final Presentation |
| 2nd Hour | Introduction to the STEM Challenge & Engineering Design Cycle | STEM Lesson | STEM Talk- Meet a Scientist/Engineer! | Communication Skills | College Discussion- What is College Like? |
| After Class (2 Hours) | Work on STEM Project | Work on STEM Project | Project Development | Project Development | |
---
I think that this camp was very interesting in general and definitely got me more involved in using my science and math skills to better design certain things- S.L. Katy ISD