It was the best online camp I have ever taken.- B.L. - Desoto ISD
---
Fall 2020 Programs
STEM Challenge: Build a Heatsink
In this 6-hour online program, participants will complete a STEM Challenge and develop and deliver an oral presentation related to the fields of mathematics, physics, and engineering. The challenge will be to build a heatsink. Heatsinks are devices used to transfer heat away from a computer processor as fast as possible. Without it, your computer could overheat. For all 8th-12th graders interested in STEM. Specific topics covered include surface area, heat transfer, conductivity, Newton's Law of Cooling, and the Engineering Design Cycle. Students will interact with college students and STEM professionals.
Session 1: Tuesdays and Thursdays, 5:30-6:30pm Central Time. October 27 - November 12, 2020. Registration
Session 2: Saturdays, 10:00am-12:00pm Central Time. October 24 - November 7, 2020. Registration
$349 per student.
If registering siblings, enter coupon code SIBLINGS for a 10% Discount.
All participants will be mailed a materials kit for the STEM challenge.
---
Materials:
You will need:
Internet connection
Zoom software
Standard kitchen freezer
Towel
Scissors
Pencils and paper
A materials kit will be mailed to you: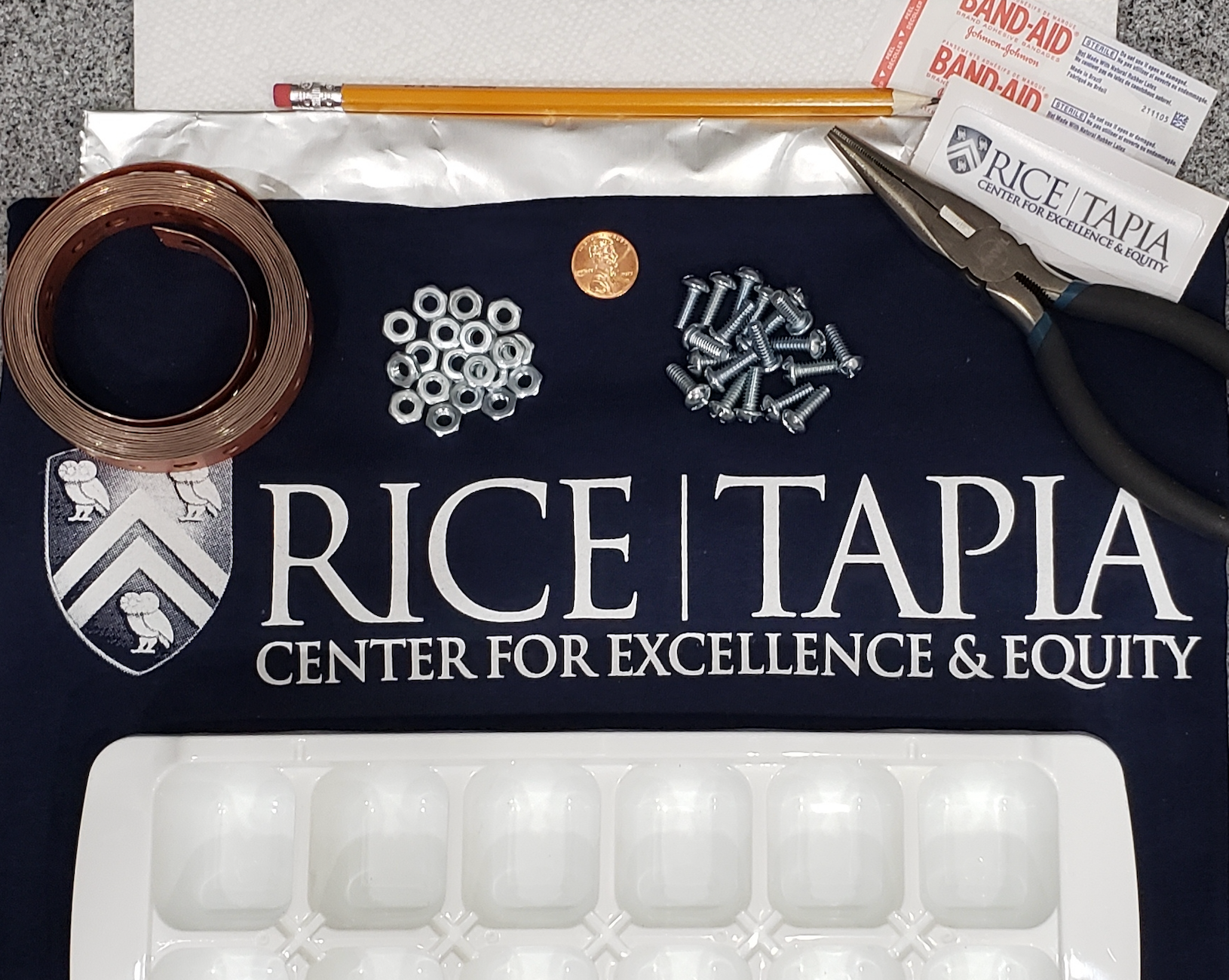 3/4 in. x 10 ft. 24 Gauge Copper Hanger Strap
Pliers
Aluminum Foil
Machine Nuts & Screws
Ice Cube Tray
Band-aid (just in case)
Paper Towel
Camp T-shirt
---
I think that this camp was very interesting in general and definitely got me more involved in using my science and math skills to better design certain things- S.L. - Katy ISD